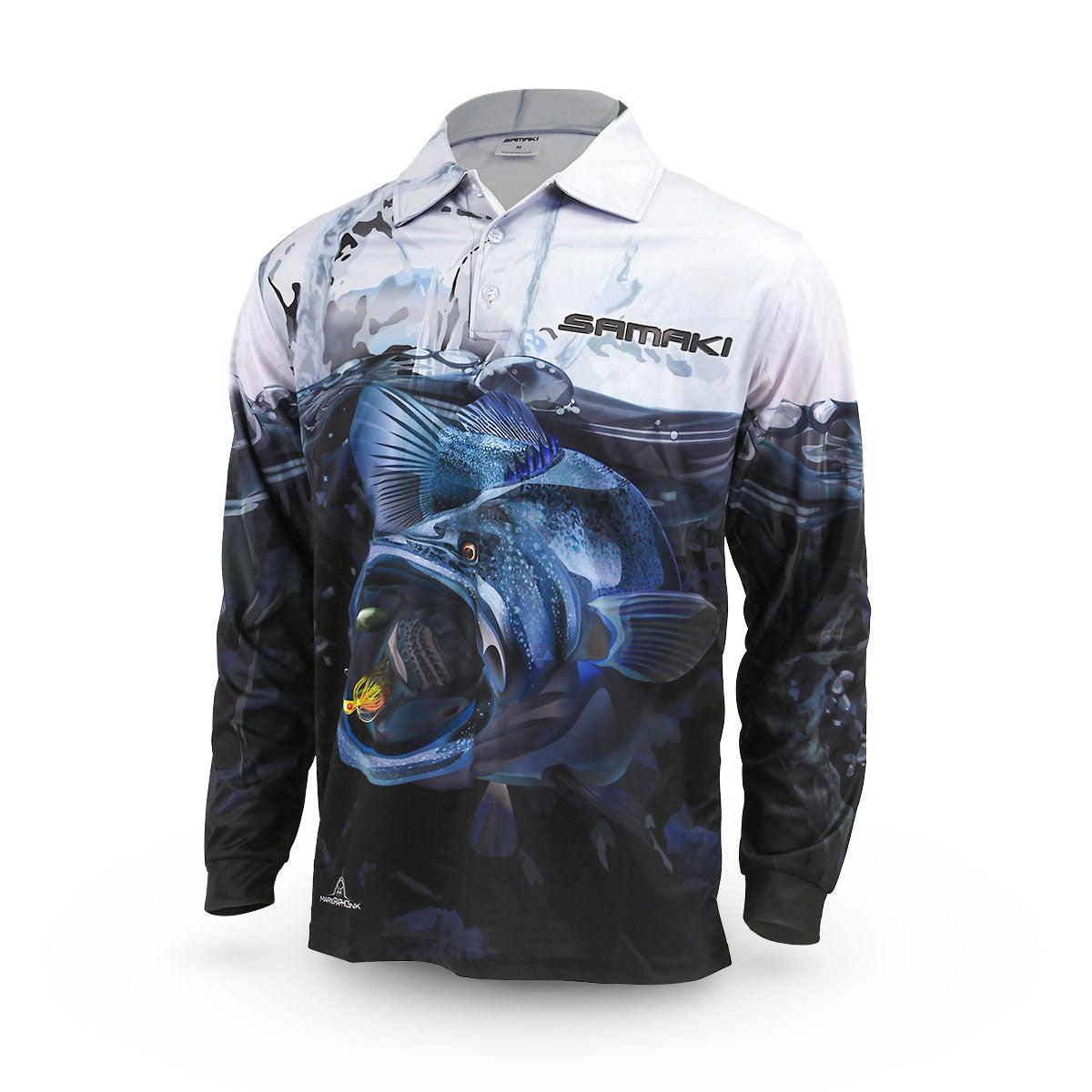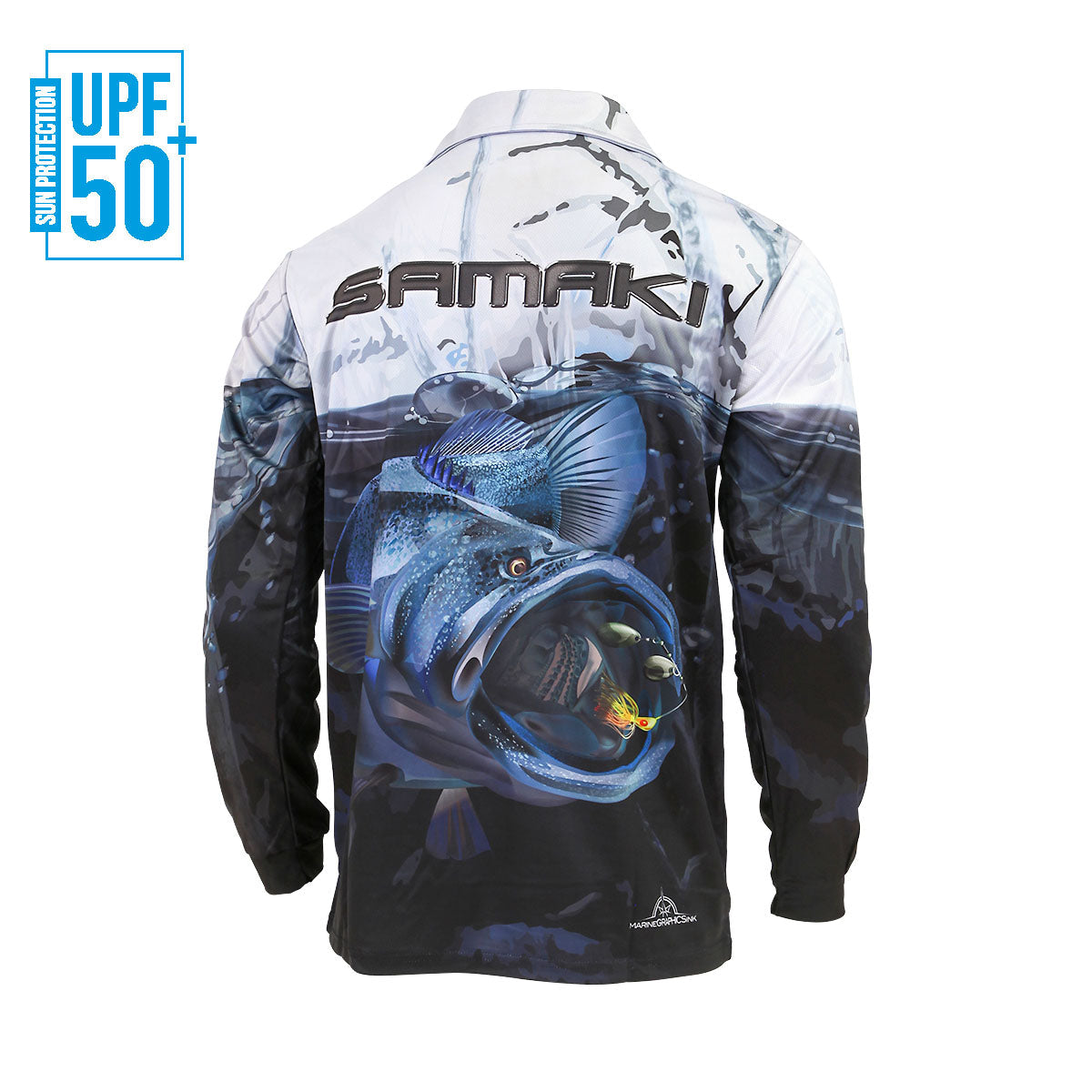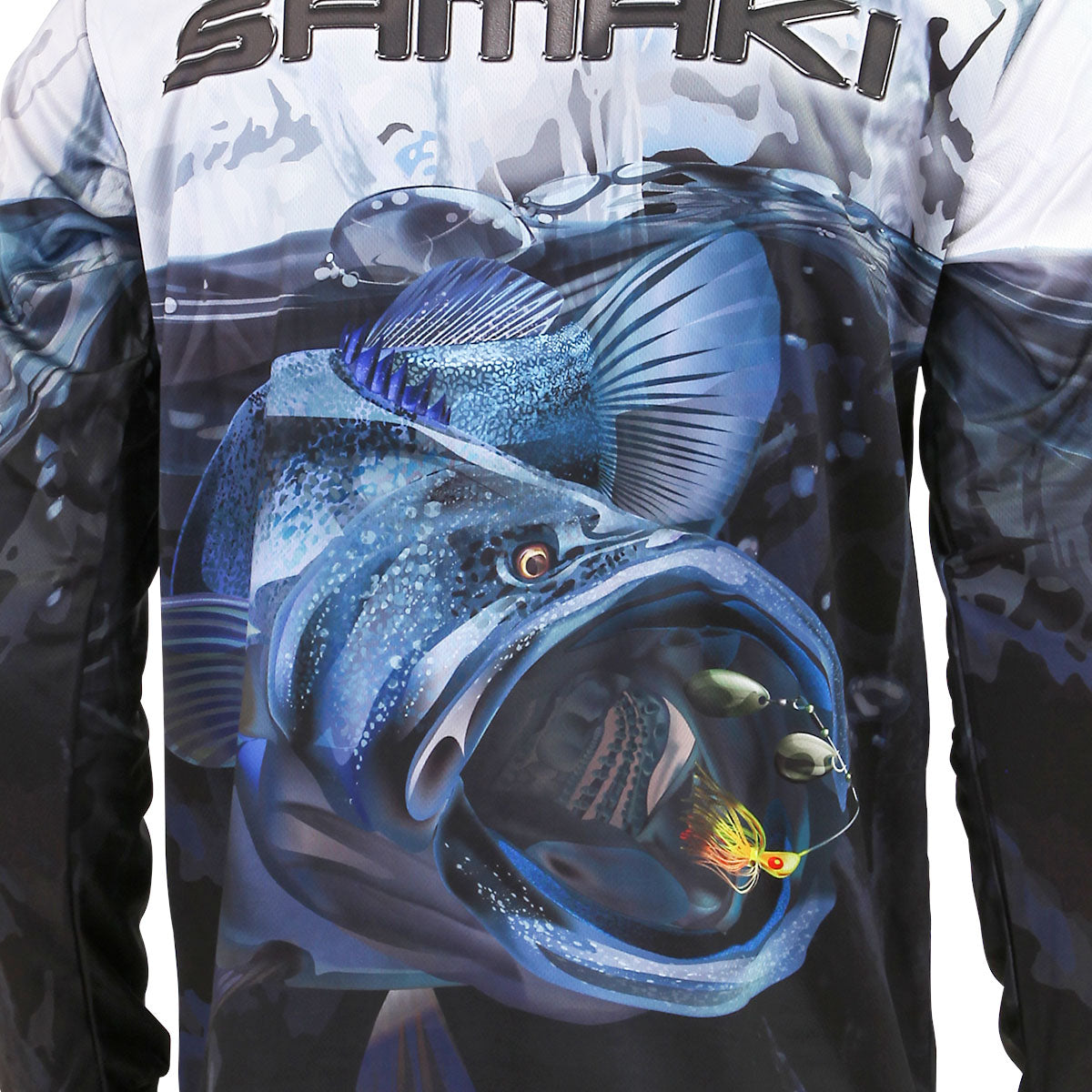 Murray Cod Fishing Jersey Youth
Samaki's extensive range of long sleeve fishing jerseys not only look outstanding, they are UPF 50+ Rated for the ultimate in sun protection. With a huge range of styles to suit your favourite target species, stay cool and look cool on the water year-round.

Samaki brings you a new twist on the famous Murray Cod. An electric blue design detail enhances each and every feature of this beautiful species, from the sharpness of the fins to the depths of the mouth, check out the detail in the flesh and the extensive layers of teeth within. Our Murray Cod lies in the structure of submerged trees and branches camouflaged in hints of blues and silvers all the way to the silvery surface above.
Samaki fishing shirts have been created for you to wear on the water, in the shade or out to your favourite restaurant. The lightweight fabric is comfortable and smooth on the body, allows air flow in the heat and UV sun protection in the outdoors. The lightweight fabric is perfect for all outdoor elements, protecting you from the harsh sunrays with our UV50+ resistant technology, the soft touch material is comfortable on the body plus has the added feature of being breathable keeping you cool and dry.
FEATURES
> UPF 50+ Rated - Excellent sun protection fabric
> Available in kids, youth and adult sizes
> Full length long sleeve collared fishing shirt
> 3 button chest
> Exclusive 3D artwork design
TECHNOLOGY