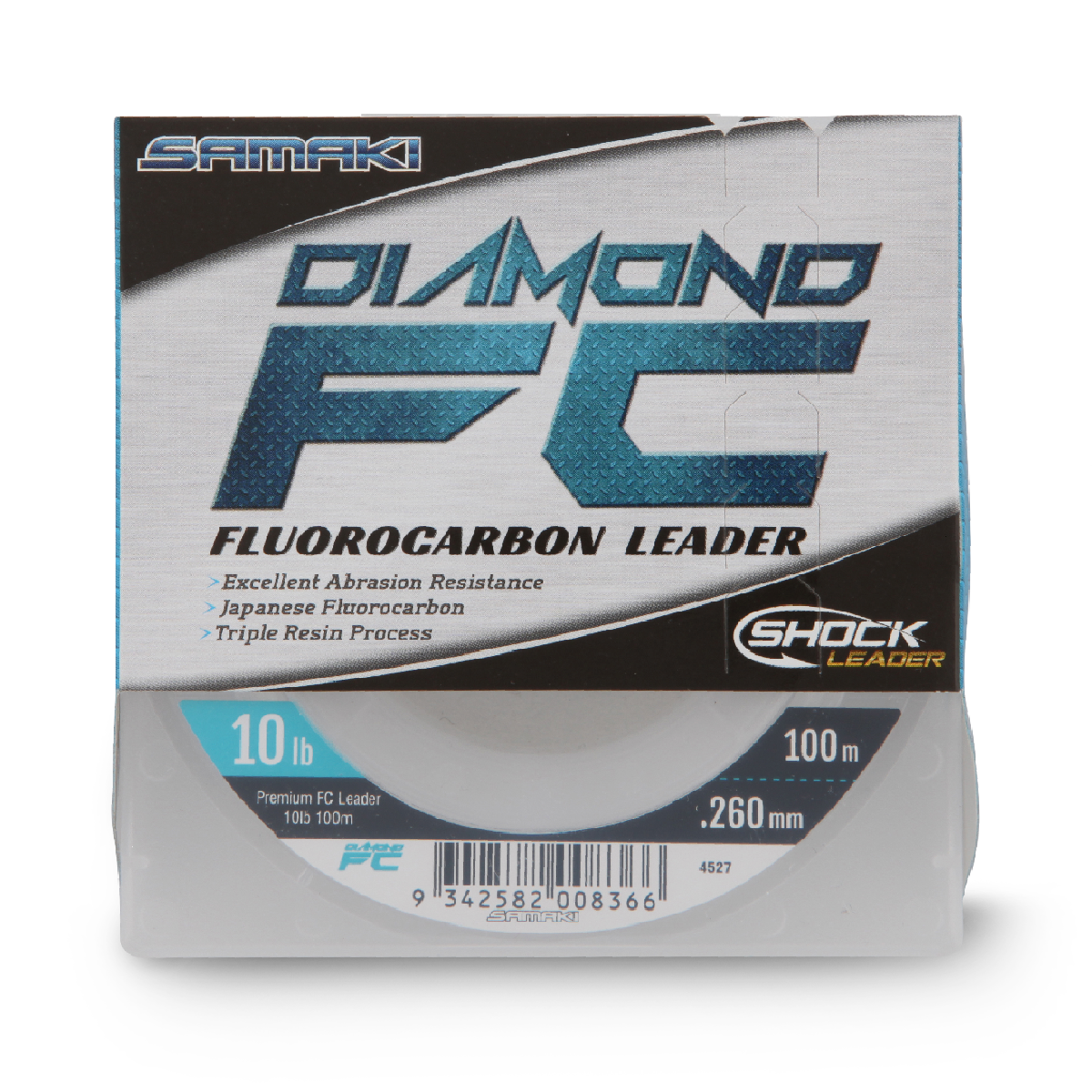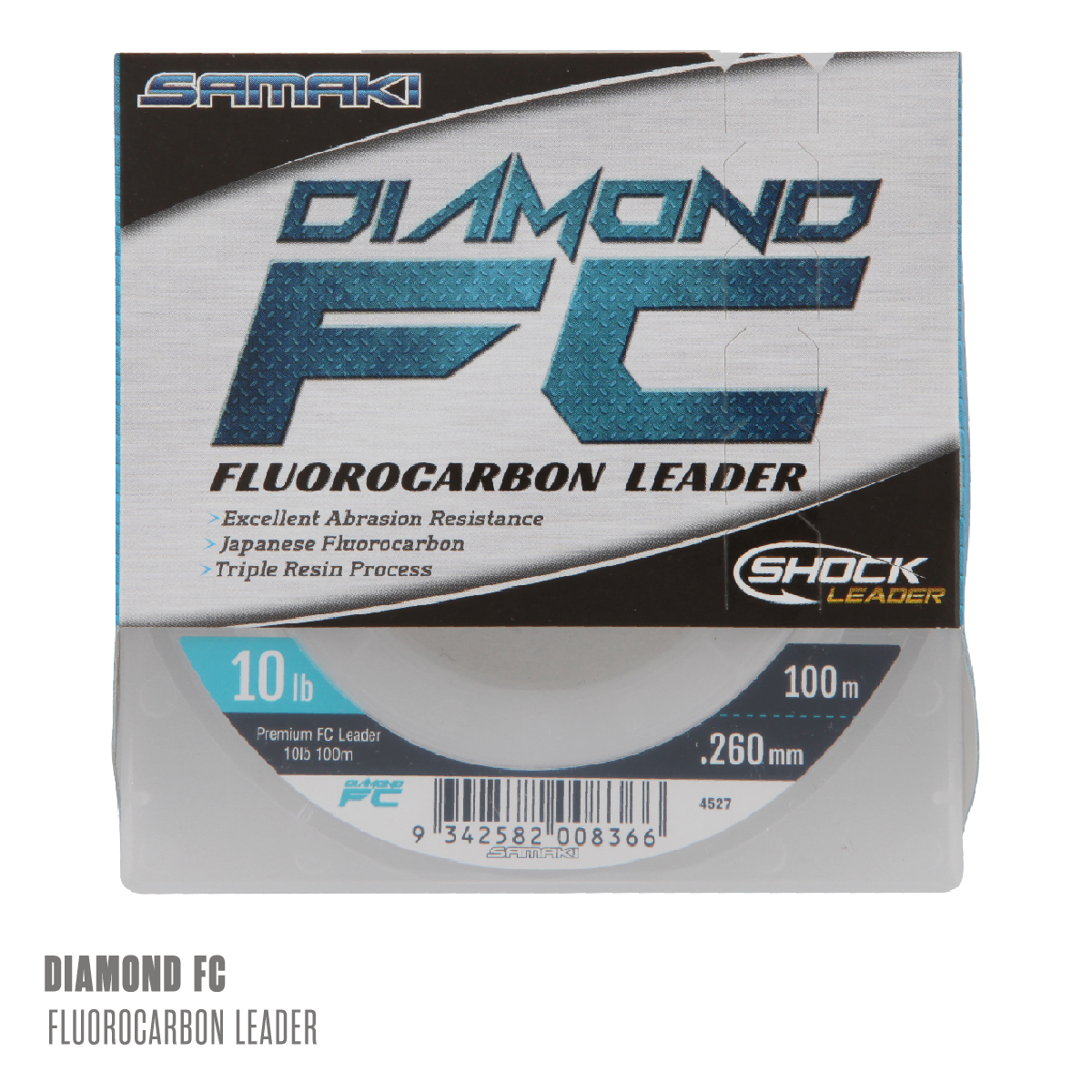 Diamond FC Fluorocarbon Leader
Diamond FC Leader
With the all new Samaki Diamond FC you wont have to worry about your leader laying on the surface for every predator to see as it swims by, you wont have to think about it rubbing past submerged structure and snapping like a twig nor will you have to feel it stretch under pressure from your catch as it gets longer and longer and longer.
Samaki Diamond FC is manufactured in Japan with Japanese materials by a triple resin process making it 20X more abrasion resistant, the luxury being you have greater ability to fight your fight amongst troublesome waters and not stress about the structure you can't see, which in turn increases your capture rate.
Diamond FC has a high refractive index meaning it's practically invisible to predators whether its saltwater or freshwater your target species will have great difficulty deciphering a lure attached to leader or a real baitfish darting from point to point. The versatility of Diamond FC will amaze you, not only is it perfect for river fishing for trout or dam fishing for bass or barra but it also diversifies to inshore reef fishing for snapper and many other species. With extreme knot strength and excellent abrasion resistance Diamond FC will deliver maximum performance. 
If you're a lure fisherman Diamond FC is a standout as your premium leader and right up your alley BUT don't rule out switching as others have to bait fishing where they are having insane results with Diamond FC.
Diamond FC ensures maximum performance and great value starting at RRP$24.99. Available in 4lb, 6lb, 8lb, 10lb, 14lb, 16lb, 20lb and 30lb with spool sizes of 100m and 70m.